About Nashwan
NASHWAN has been created in 1998 and is operated by an ex Officer of the UAE Armed Forces. It is a private local establishment having its office in the city of Abu Dhabi, Capital of the United Arab Emirates (UAE).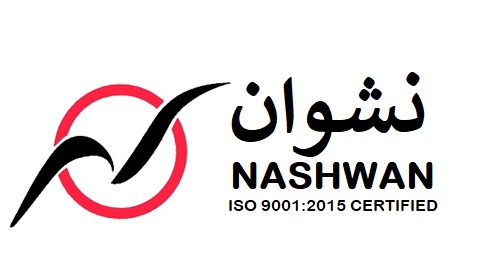 Since the beginning and according to the policy of its creator, the company core activity is the procurement of spare parts and repair management services for all types of military platforms in order to serve the brothers in arm. We should be grateful for the confidence they immediately put in NASHWAN when the activity started. Since 2005 up to now, NASHWAN is an official supplier for UAE Armed Forces.
NASHWAN offers through the help of its partners globally (Defense and Civil Sectors):
Having its own highly qualified team, NASHWAN has diversified its activity to comply with the civil sector requirements, especially in special applications where NASHWAN can offer to its customer innovative and high-tech products.
OUR CAPABILITIES
---
1 -SPARE PARTS and REPAIR SERVICES
Procurement of Spare parts for Military Equipment was our first activity. Now, we also provide customized solutions for:
Repair & Overhaul of equipment/critical systems;
On-site maintenance;
Professional support.
Since 2017, we supply spares and general electrical equipment for the Power Generation and Oil & Gas sector.
2- PV SYSTEMS
Since 2003, we promote Photovoltaic Systems and clean energy that contributes to reduce CO2 emissions. NASHWAN is a PV System Integrator approved by ADDC.
We are proud to be the first local company in the Emirate of Abu Dhabi to have implemented successful pilot projects in 2004 with our partner SMA.
Key Offerings:
Turn- key Projects for Off grid system & Grid connected system
BIPV
Solar LED street light
Operation & Maintenance with online monitoring of KPIs parameters with IoT Energy Management Platform
Solar PV and Energy storage systems integration and co-management
Consultancy services: design & engineering of solar systems for residential, commercial and industrial.
3- ENERGY MONITORING/ AUDITING, ENVIRONMENT & SUSTAINABILITY
Our Product & Services Portfolio has been widened following the definition of the national agenda for energy efficiency and conservation
What makes the strength of NASHWAN Company can be resumed as follows:
23 years of activities in Abu Dhabi emirate, with good credibility gained from the governmental institutions and agencies;
Skilled and professional personnel regularly trained for improving their performance;
A strong network of partners/principals committed to performing the technical backup and assistance whenever it is required by the customer;
Advanced, innovative and high-quality products;
Reliability for after-sales services;
Teamwork and high spirit to reach excellence in the delivery of products and services
Committed to quality and above all to the satisfaction of the client.
Chairman Message
Abdullah AL RAHBI, Chairman & CEO
At NASHWAN, we take great pride in our commitment to providing personal and professional services in a responsive, high-quality manner.
Being a retired officer of the UAE Armed Forces, I strive to provide outstanding support to serve my country. There is no doubt our services are a direct reflection of our individual capabilities, personalities, and experiences.  Consequently, together with my team, we strive to build client relationships that are mutually rewarding.
Our aim is always to achieve client satisfaction and we believe that it can be achieve through a balance of significant experience, knowledge of today's best practices, and access to cutting edge technology.  We offer expertise that goes beyond "state of the practice" to include innovative solutions through the help of our wide network of suppliers and partners.
Our Mission
Reaching the best quality of services and defining the most pertinent system / solution according to client needs.
Our Vision
To be the leader in our field of activities and to be the first for innovative solutions.
Our Sustainability Goals
We support 5 out of the 17  Sustainable Development Goals defined by the United Nations: