PV System
Since 2003, we promote Photovoltaic Systems with our partner SMA, known for its high tech range of solar inverters. We are providing complete turnkey solution for over 25 years life projects.
Design, engineering, installation and commissioning
Development of monitoring solutions
Integration of auxiliaries systems (management of diesel generator, CCTV….)
Maintenance services
Off-Grid / Stand-Alone System
There are the first projects NASHWAN has worked for in 2004 for the military (telecommunication station) and for the Environmental Agency of Abu Dhabi. The PV system installed for the Ranger Station of Bu Tinah Island is reaching 14 years old.
There is no more need to prove the reliability and the economic advantage of a solar generator in remote areas as far as it has been rigorously designed and installed. We, NASHWAN are able to provide you a complete turnkey solution according to your needs and offering reliable high quality products.

On Grid System
In 2011, NASHWAN has been selected by MASDAR to participate to the Solar Rooftop Program of Abu Dhabi, a Pilot Project organized by MASDAR, ADWEA and ADDC. We have been proud to receive from ADWEA inspection team an acknowledgement of our professionalism at the completion of our project at AL AMEEN School.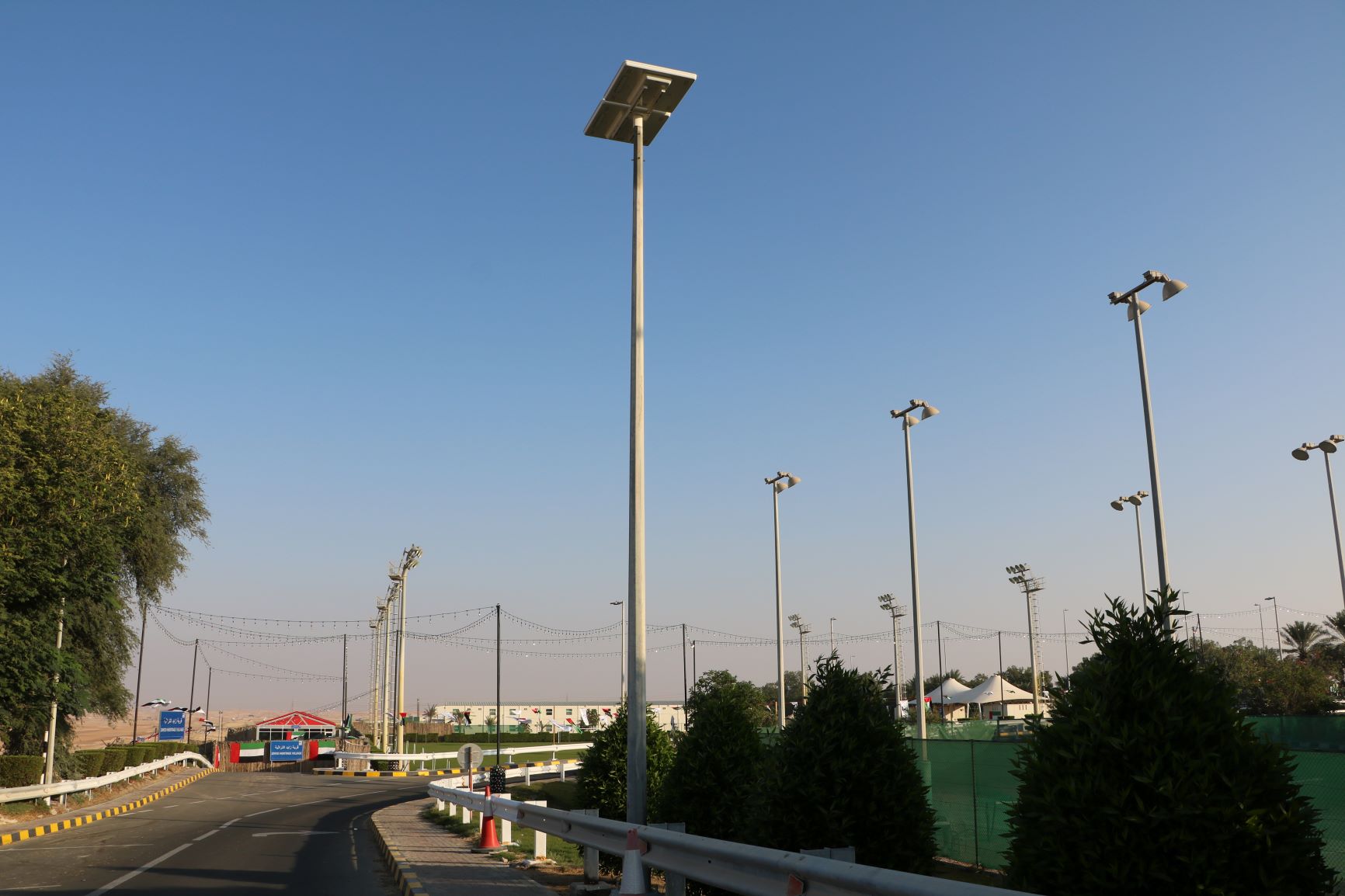 Solar Street Lighting       
Solar Car Park Lighting                                                                    
Solar Lighting
Plug and play All-in-One LED Solar Street Lights with easy installation in less than 10 minutes.
August 2019 – DESIGN, SUPPLY, INSTALLATION, TESTING & COMMISSIONING OF FIVE (5) NUMBERS OF 1650 Wp OFF-GRID SOLAR SYSTEM/SITE
---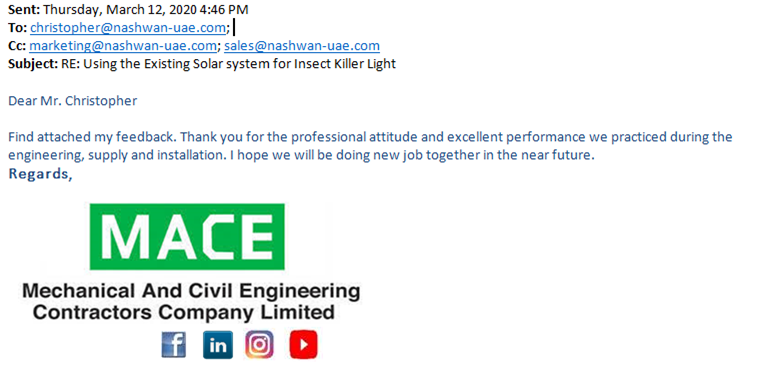 NASHWAN has been listed in December 2017 in the first list of approved Solar Panel System Integrators by Abu Dhabi Distribution Company (ADDC).