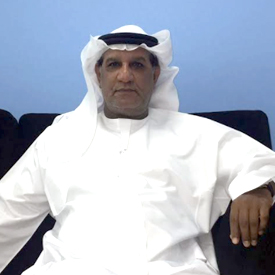 Chairman Message
At NASHWAN, we take great pride in our commitment to providing personal and professional services in a responsive, high-quality manner. Being a retired officer of the UAE Armed Forces, I strive to provide outstanding support to serve my country. There is no doubt our services are a direct reflection of our individual capabilities, personalities, and experiences. Consequently, together with my team, we strive to build client relationships that are mutually rewarding. Our aim is always to achieve client satisfaction and we believe that it can be achieved through a balance of significant…
History Of Nashwan
Nashwan has been created and is operated by an ex Officer of the UAE Armed Forces. It is a private local company, having its head office in the city of Abu Dhabi Capital of the United Arab Emirates (UAE). Since the beginning and according to the policy of its creator, the Nashwan core activity is the spare parts and repair for military equipment in order to serve the brothers in arm. We should be grateful for the confidence they immediately put in Nashwan when the activity started in 1998. Then, thanks to its highly qualified team, Nashwan has diversified its activity to comply with the civil sector…
In November 7-10, 2017, NASHWAN's CEO has been invited by the Hangzhou Administration of Foreign Experts Affairs to attend the Hangzhou Interna.
In 28 th of September 2017, NASHWAN moves its office to the City of Lights in Reem Island at ADDAX Tower, 19 th Floor.
NASHWAN is looking for a smart investors to develop its activities for the oil & gas sector. If interested, thank you to contact us.